Campervan Hire France

When hiring a campervan from France you can enjoy superb rates and availability with some of the most popular fleet of campervans & motorhome rentals from over 25 locations in France.
Touring France by Campervan
Located in Western Europe, France is home to nearly 65 million people and has a landmass of 640,427 square kilometres, and is often referred to as the "Gateway to Western Europe".
More about France
Known for its stunning scenery and delicious cuisine, France has a longstanding reputation for being one of the most idyllic countries to visit in Europe. Blessed with an abundance of nature and rolling countryside, France is the perfect destination for a campervan holiday. One of the main advantages of campervan hire in France is that you can enjoy the freedom of exploring the off beaten tracks. Spend your days discovering historic villages, hidden beaches and breathtaking vineyards.
Due to its rich history, colourful culture and fine cuisine – France is a country that everyone should visit at least once in their life. With so much to do and see, campervan hire is undoubtedly the best way to explore the diverse and fascinating country. Before booking your campervan hire with Compare and Choose, there are a few factors you will need to consider. Such as time of year, the rules of the road and camping locations.
Hidden Treasures of France
Situated in the centre of France, Loire Valley, also known as the "cradle of the French", is the perfect destination to get lost in the countries stunning countryside. A trip here can be spent strolling through picturesque fruit orchards, discovering majestic castles or exploring the stunning vineyards. The central part of the valley has been listed as a UNESCO World Heritage Site and boasts a plethora of welcoming campsites. Nestled along the Loire, there's plenty of places to park your campervan overnight.
Nestled in between the south of France and Italy, Provence spans over the Mediterranean Sea coast up to the lower Rhône River in the west. Once inhabited by Ligures, Celts, Romans, and later the French kings. This historic region boasts an unforgettable backdrop of breath-taking lavender fields which stretch across the horizon.
Drive to the west of the country, where the Atlantic coast will welcome you with golden beaches. Days here can be sent soaking up the sun or riding the waves. This stretch of coast is surfer's paradise with its maritime climate controlled by warm summers and mild winters. The plethora of campsites on the western coast make it even easier to travel at your own pace.
Public Holidays in France
Travelling over public holidays is a great way to experience a different culture. Whilst the UK and France share many holidays, such as Christmas and New Year, the way they are celebrated will differ. You will need to plan your itinerary around any national holidays that are due to occur on your French road trip, as they may affect attraction opening hours and transportation schedules.
New Year's Day – January 1st
Much like the UK, celebrations begin with a party on New Year's Eve, where it's traditional to kiss under the mistletoe at the stroke of midnight. Many cities and communities will organise parades and firework displays on the 31st, to welcome the New Year with a bang! New Year's Day is typically more relaxed, where the French will enjoy a family feast together to recover from the night before.
If you are travelling in France over New Year, it's only polite to learn the correct greetings, which include:
I wish you a happy new year = "Je te/vous souhaite une joyeuse année".
Happy New Year! = "Bonne année".
May all your wishes come true in 2019 = "Que tous tes/vos voeux (veu) se réalisent en 2019".
Happy New Year and good health for 2019 = "Bonne année et bonne santé pour 2019".
Easter Monday – date varies
The religious holiday, known as Lundi de Pâques, is celebrated as a national holiday in France. You could visit the village of Bessières, in the South West, who commemorate the day by preparing a giant omelette, using 15,000 eggs in a four-meter-wide pan. Or, you could enjoy the colourful atmosphere of the Cargèse parade on the beautiful island of Corsica.
Labour Day – May 1st
May Day, or 'La Fête du Muguet, La Fête du Travai' is reserved as a 'day of action'. The public holiday sees trade unions come together to organise marches and demonstrations to campaign for workers' rights and social issues. If your travels in France fall on May 1st, you may find that the parades cause disruptions to traffic in city centres, so you'll need to plan your route accordingly.
Ascension Day – date varies
Ascension Day is another religious holiday that falls 40 days after Easter Monday. It is a quiet holiday in France, with most people taking the day to spend time with their families. Restaurants and small businesses outside of tourist areas may be closed on Ascension Day and public transport schedules will vary depending on your location.
Victory Day – May 8th
Another fairly quiet public holiday in France is Victory Day (la fête de la victoire, le jour de la liberation), the anniversary of when Charles de Gaulle announced the end of World War 2. Cities are decorated with the French flag to honour war veterans. Many people will attend dedicated parades and church services in memory of those who were lost. The day does not tend to cause disruption to transportation, although smaller businesses may be closed in rural areas.
Whit Sunday & Monday – date varies
Whit Sunday and Monday are religious holidays in France, which see most businesses close-down. Villages and small towns often host sporting and cultural events that may interrupt traffic, however city roads will remain open.
Bastille Day – July 14th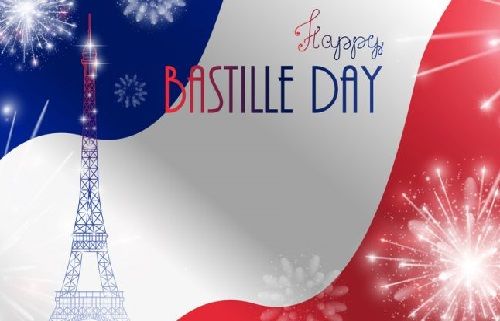 Locally known as "la fête du 14-Juillet", this national French holiday commemorates the French revolution and subsequent storming of the Bastille fortress. If you find yourself in Paris, you can enjoy the lively atmosphere at the annual Bastille Day parade, where thousands of people gather to watch the troops march through the city and the military aircraft's fly overhead.
As night falls, you can watch the spectacular firework display that illuminates the Eiffel Tower at the Champ de Mars. Each year has a different theme and the display is accompanied by a classical music performance from France's National Orchestra and the Radio France Choir. If you're in the South, then head to Marseille, where over 10,000 rockets light up the sky at the Old Port on the Mediterranean Sea.
Assumption Day – August 15th
This religious public holiday marks the end of France's long summer holiday. Whilst most people will simply take this as a day off to spend with family, others may choose to attend dedicated church services. Generally, administration businesses will be closed, but most restaurants and shops will remain open and there is little disruption to traffic.
All Saints Day – November 1st
Celebrations for All Saints Day begin on the evening of the 31st October – Halloween. It is an annual holiday that French natives use to commemorate their dead. Whilst it's not traditionally French, a trip to Disneyland Paris is a must during this time, especially if you are travelling with children. The Park comes alive with spooky Mickey shaped Jack-o-lanterns, Disney villain encounters and dedicated performances and parades.
Armistice Day – November 11th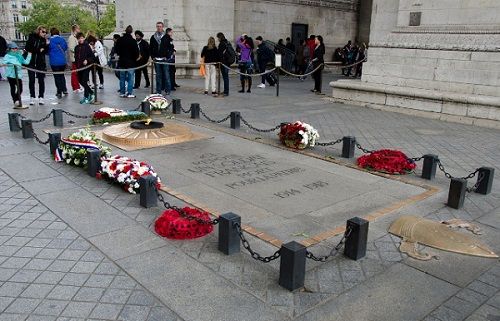 Similarly to Victory Day in May, Armistice Day is a public holiday used as a tribute to those who died in World War 1. History buffs may be interested to visit Paris to see the Tomb of the Unknown Soldier, where the body of an unrecognised soldier was buried at the base of the Arc de Triomphe.
Christmas Day – December 25th
Like most Christian countries, France pretty much comes to a standstill on Christmas day as families gather to exchange gifts and spend some quality time together. If you're in France between November 24th and December 30th, then a trip to Strasbourg, in the North East, is essential. Here, you will find "Christkindelsmarik", one of Europe's biggest Christmas markets.
With over 300 unique stalls, you can enjoy everything from traditional bredele cakes to a moreish cup of hot wine, flavoured with festive cinnamon. The huge Christmas Tree, breathtaking illuminations and classic wooden chalets bring festive cheer throughout the city every year.