Campervan Hire Germany

Germany is a beautiful place and has some stunning place to visit with awsome scenery. if you are looking to hire a campervan then we have some amazing deals on motorhome rentals with locations all over Germany.
More about Germany
Located in central Europe, Germany is the 5th richest country in the world and is made up of the North German Plain, the Central German Uplands, and the Southern German Highlands. Germanys major rivers are the Danube, the Elbe, the Oder, the Weser and the Rhine. The country is about the size of Montana
Germany hosted the world cup in 2006 and came 3rd. They were again crowned world cup champions in 2014 having beat Brazil 7:1 in the semi finals going on to win the final against Brazilian rivals Argentina 1:0.
Visit Neuschwanstein Castle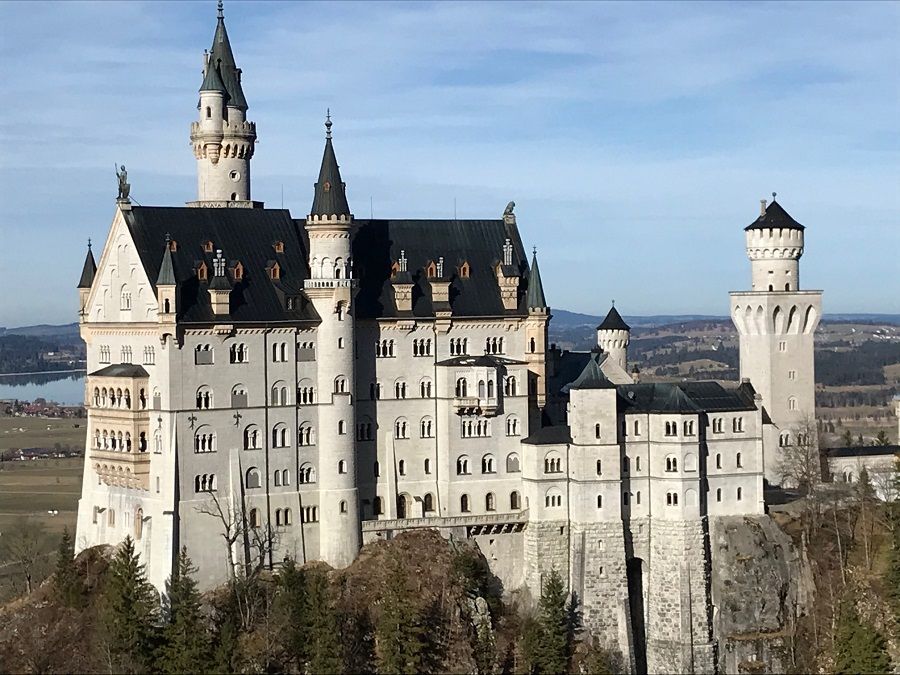 The Bavarian plateau is the highest point in the country. Less than a couple of hours drive from Munich you will find the 19th-century Neuschwanstein Castle built by King Ludwig II of Bavaria in honour of Richard Wagner. Sadly King Ludwig was taken away and removed from power, his body was later found in a lake under mysterious circumstances at the age of only 40 years.
The Castle is stunning both inside and out and for only a few euros you can visit his castle which includes a guided tour. You can also get a horse and kart up to the castle as it is quite a steep hike.
Getting to Neuschwanstein Castle from Munich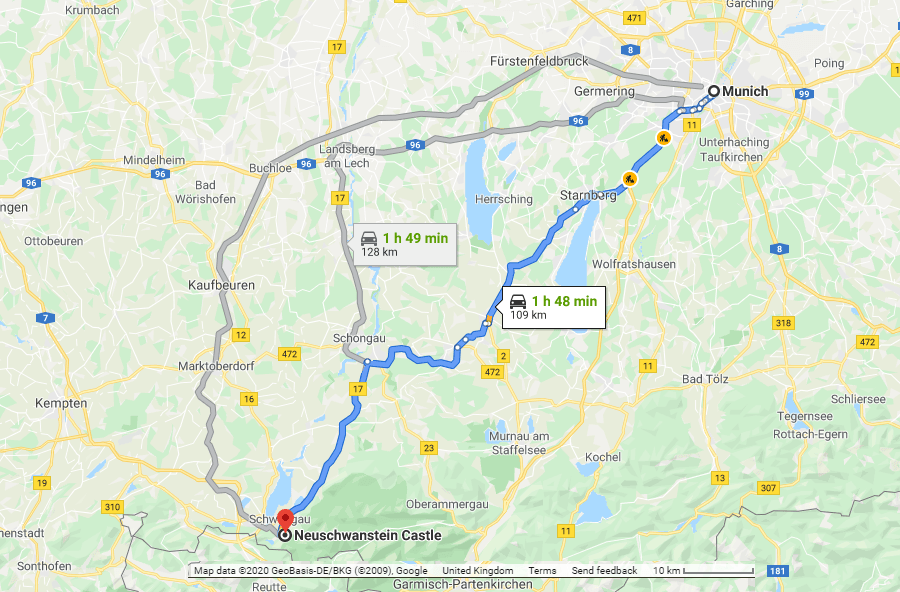 From Munich it is just under 2 hours drive down to the Castle, there is a local motorhome campsite called Camping Brunnen which has comfort pitches with electricity, water supply including sewage disposal and if you upgrade you can get a quiet location with a lake or mountain view.