Tasmania Campervan Hire

With Compare & Choose UK Tasmania campervan rentals is very easy to book, or as the Aussies like to call it "Tassie" which is the only island state of Australia. Separated by Bass Strait some 240 kilometres to the south of the Australian continent. Tasmania is the 26th largest island in the world, and has a population of just over half a million. Almost half of Tasmanias population reside in the greater Hobart precinct.
Tasmania has a landmass 68,401 square kilometres, and is 364 kilometres long from its northernmost to its southernmost points, and 306 kilometres from east to west & is promoted as the natural state, as almost 45% of Tasmania lies in reserves, national parks and World Heritage Sites. No wonder the slogan for Tasmania is "A World Apart, Not A World Away".
The state capital and largest city in Tasmania is Hobart. The other main cities in Tasmania are Launceston, Devonport, Burnie and Ulverstone.
The key attractions in Tasmania include the Salamanca Markets, Cradle Mountain, the Museum of Old and New Art MONA, Mount Wellington, Cataract Gorge, Port Arthur, Lake St Clair, Blow Hole and Tasman Arch, Royal Tasmanian Botanical Gardens, and Freycinet National Park.
Salamanca Market - Tasmania's Most Popular Attraction
Salamanca Market is a great place to visit, it has some awsome things you can buy, great food and lots of things to do. You can see why this is Tasmania's most popular attraction.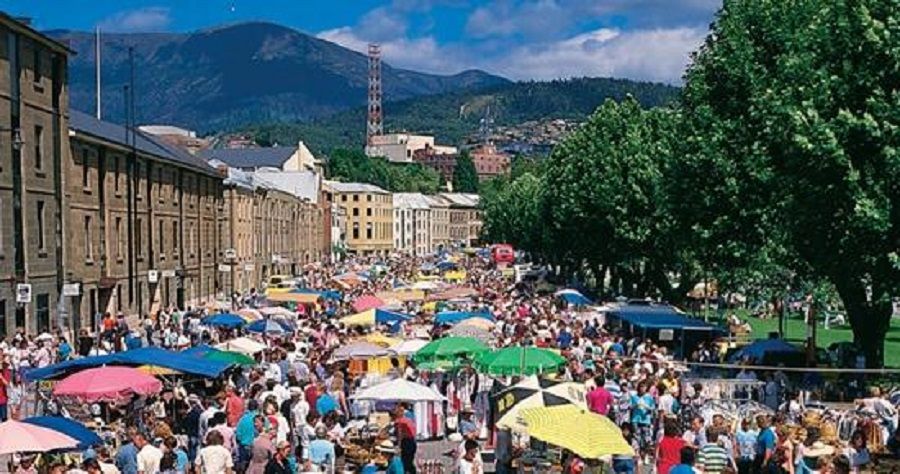 Getting to Salamanca Market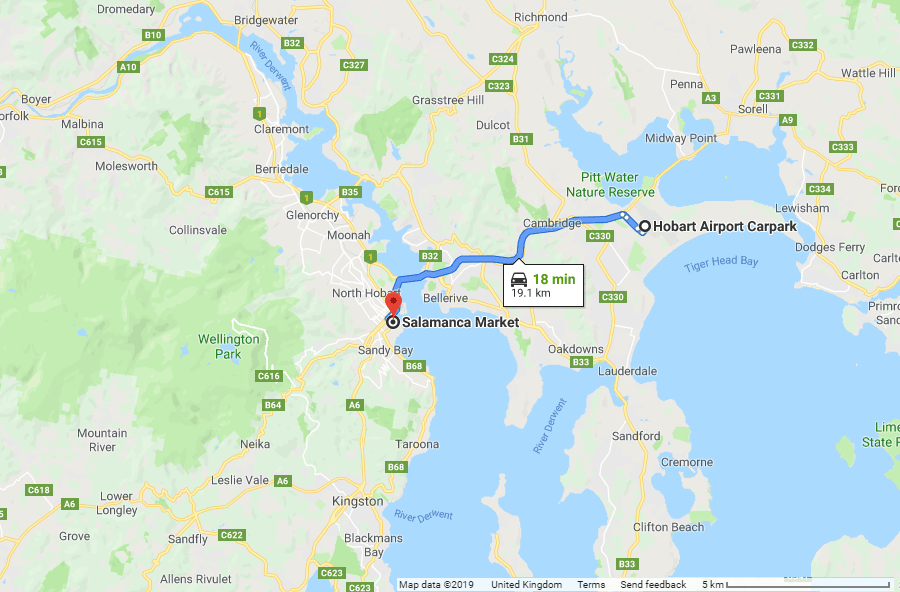 If you are travelling from Hobart Airport it is only a mere 13 minutes drive. The market is located at Salamanca Pl, Hobart TAS 7001, Australia. You can find out further information at salamancamarket.com.au.
Cataract Gorge
Cataract Gorge is another premier tourist attraction to visit, approximately 1.5 km from the city centre of Launceston.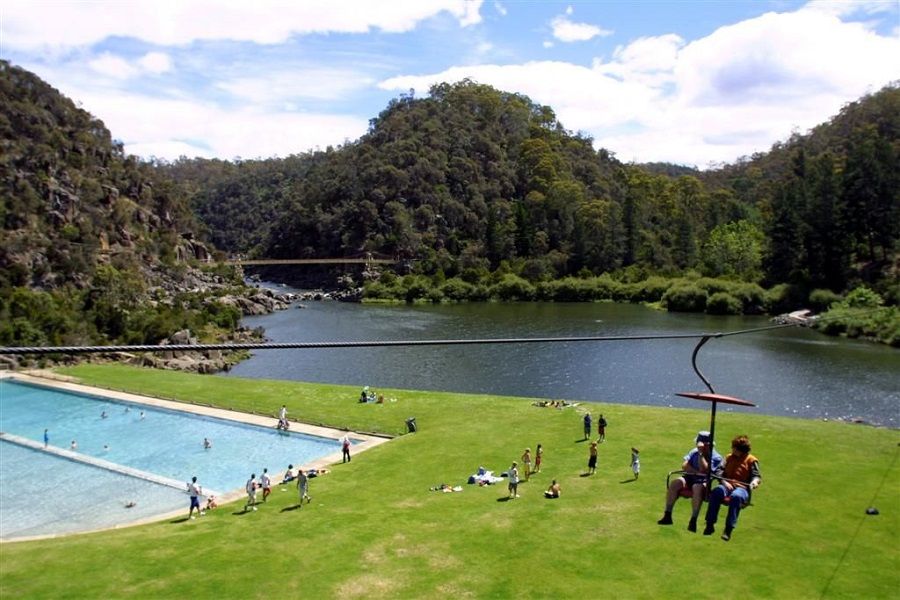 Getting to Cataract Gorge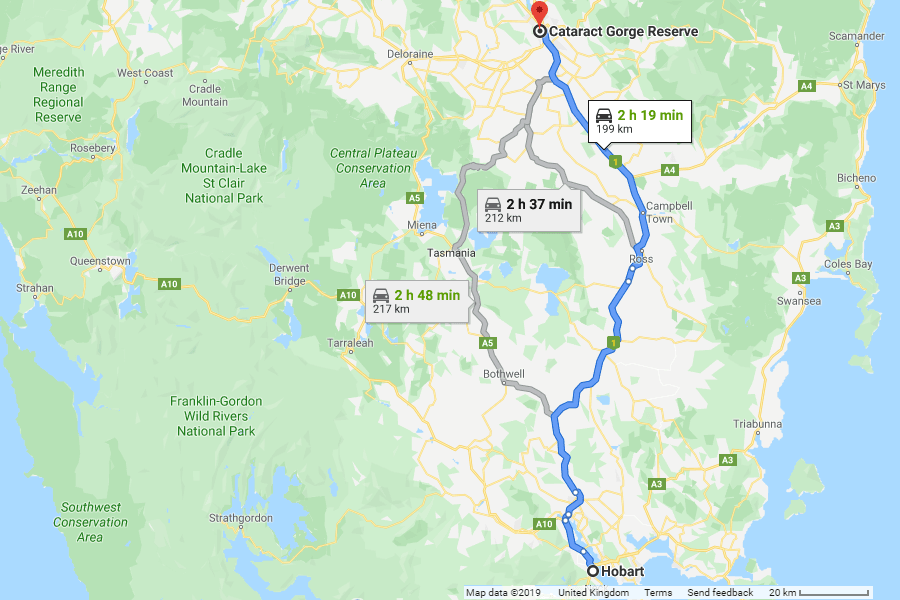 If you are travelling from Hobart it is around 2 hours and 20 minutes drive. The Cataract Gorge is located at 74-90 Basin Rd, West Launceston TAS 7250, Australia. You can find out further information at launceston.tas.gov.au.
Campsite near Cataract Gorge
There is a campsite located near Cataract Gorge called The BIG4 Launceston Holiday Park. The Address is 86 Glen Dhu St, Launceston TAS 7250, Australia. Telephone Number: +61 3 6344 2600. They offer powered sites for campervans and there is facilities for all the family. Please note when booking you will have to provide the total length (including the drawbar) of the campervan.
Events In Tasmania
Tasmania's event calender is full of excitement so be sure to put some of these on your list: Tulip Festival in Wynyard in October, Bicheno Food and Wine Festival in November, Falls Festival in Marion Bay in December and Taste the Harvest in Devonport in March.
Launceston's Festivale in February
Launceston's Festivale is Tasmania's most popular summer event which last for 3 days, there is lots of entertainment, music, food, beer, wines and spirits.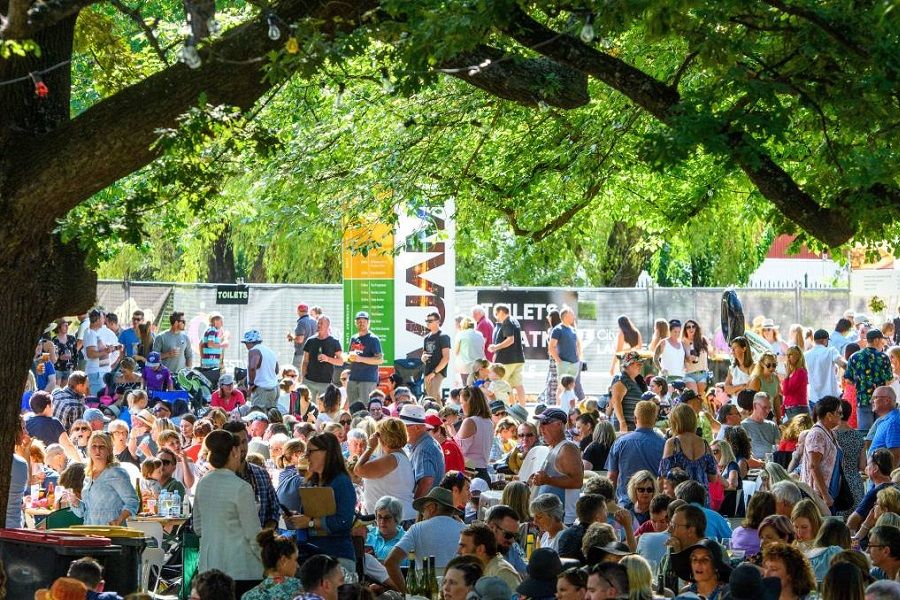 Getting to the Launceston Festivale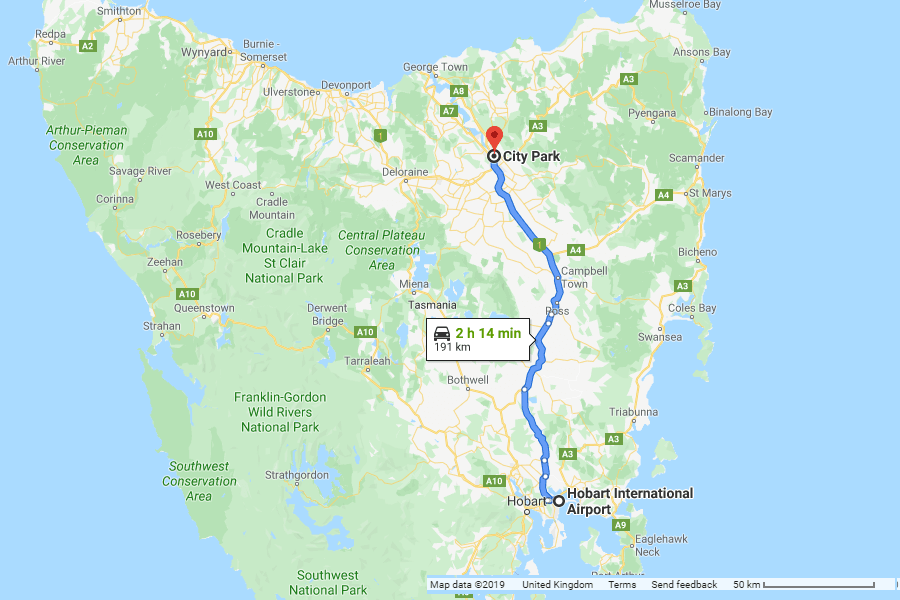 If you are travelling from Hobart Airport it is going to take you around 2hours and 15 minutes drive north. The Launceston Festivale is located behind the Albert hall at 45-55 Tamar St, Launceston TAS 7250, Australia. You can find out further information at Launceston Festivale.
Tasmanian Climate
Depending on where in Tasmania you are visiting, the weather and rainfall can vary significantly. As an overview, maximum summer temperatures on average are between 17-23°C and winter temperatures are between 3-11°C. The east coast of the state is generally drier than the West. Hobart sees around 620mm of rain each year while the west coast gets around 2,400 annually.