Motorhome Hire New Zealand
If you are looking for the best campervan hire New Zealand has to offer then your in the right place. We compare many campervan rental companies to ensure you get the best choice when visiting this fascinating country. With Compare & Choose UK we provide you with up to date info, prices & deals right here for your New Zealand campervan trip.
About New Zealand
New Zealand is an island country in the southwestern Pacific Ocean. The capital city of New Zealand is Wellington. The country comprises of two main landmasses, that of the North Island, and the South Island, and numerous smaller islands. The landmass is just over 267,000 square kilometres. New Zealand is situated some 1,500 kilometres, east of Australia across the Tasman Sea.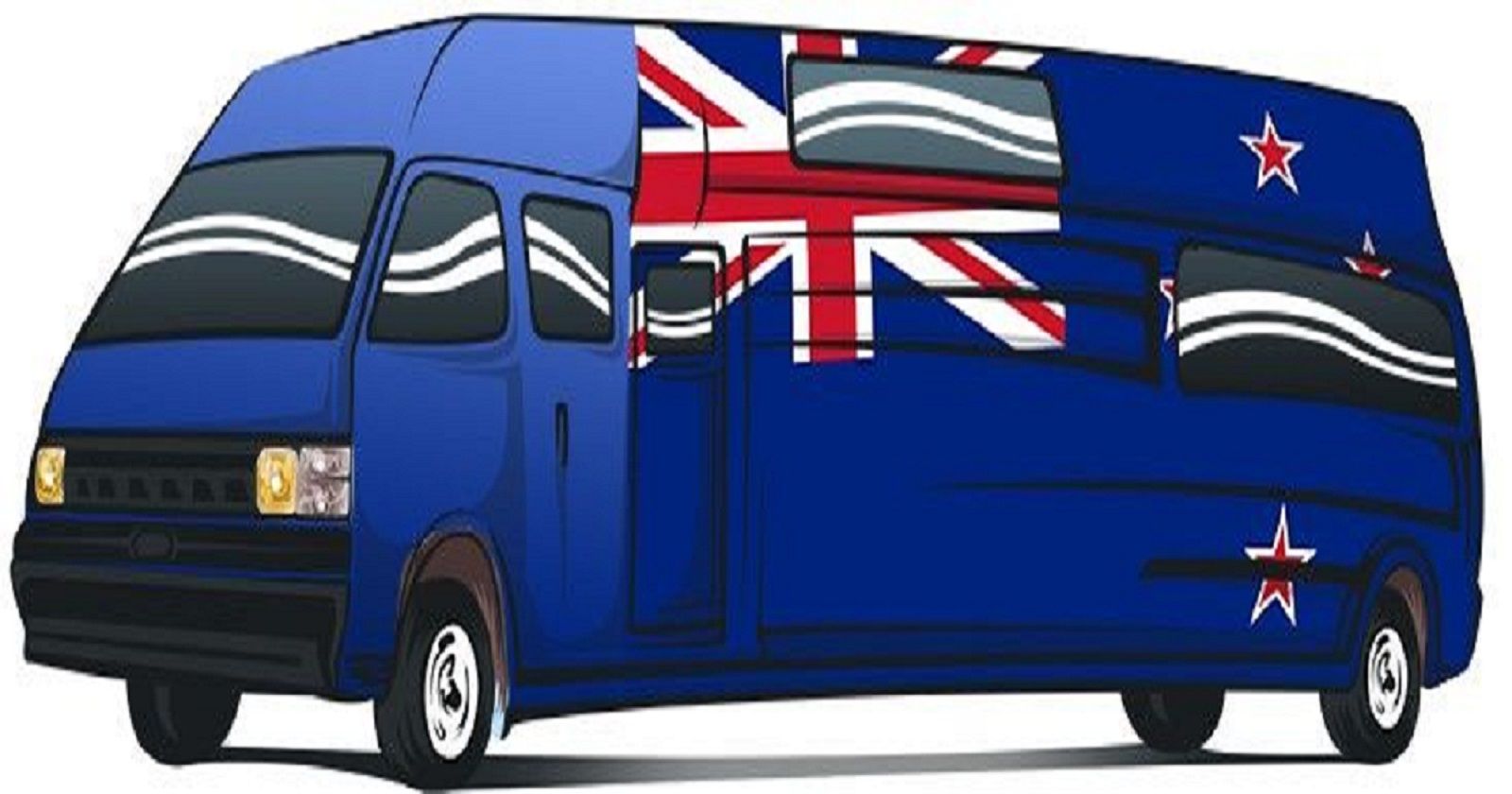 New Zealand has a mild and temperate climate. Conditions vary sharply across regions from extremely wet on the West Coast of the South Island to almost semi-arid in Central Otago and the Mackenzie Basin. The South Island has the sunniest areas of the country. The general snow season is about early June until early October in the South Island.
Organised tours in New Zealand
In Rotorua, Auckland, Northland and Canterbury, organised tours provide a traditional Maori welcome onto a tribal meeting ground. You will hear Maori singing and speeches, see carved meeting houses, meet the local people and enjoy a hangi feast.
Things to do in New Zealand
Things to do in New Zealand include experiencing bustling cities, fine restaurants and coffee shops, geothermal hotspots, beautiful beaches to relax on, snow skiing, skydiving, snowboarding, hot pools, jet boating, rafting, caving, bungy jumping, canyoning, hot air ballooning, backpacking, organised tours, mountain biking, golf, diving, fishing, wind and kite surfing, shopping, nature and wild life and also the Home of Middle Earth.
Dig a hot water spa on Hot Water Beach
Hot Water Beach is in Coromandel near Cathedral Cove and is very popular for visitors and locals to grab a spade and dig their own hot water spring, the scenery is stunning and definately worth a visit if you can find the time.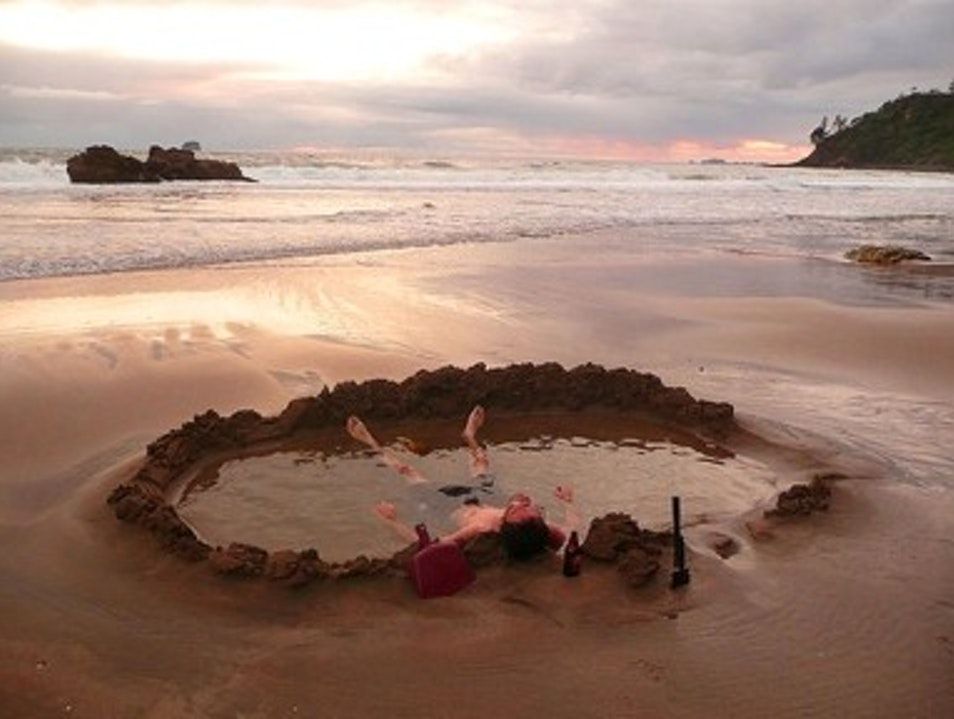 Getting to Hot Water Beach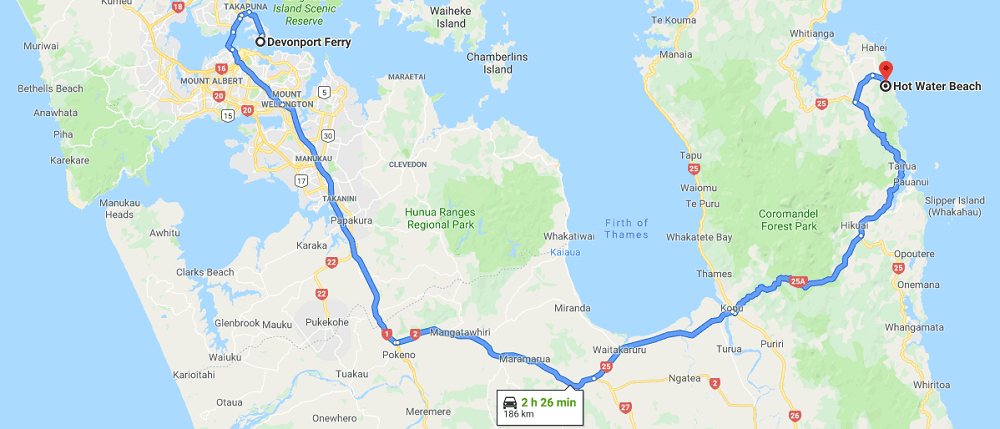 If your travelling from Devonport Ferry Terminal it is approximately 2 and a half hours drive via the stunning Coromandel Forest Park.
You can park your motorhome at a local campsite called Hot Water Beach Holiday Park which is located at 790 Hot Water Beach Rd, Hot Water Beach 3591, New Zealand. They provide powered sites for campervans and have many on site facilities and activities for the family.
Visit Milford Sound
Milford Sound lies deep in Fiordland National Park. With stunning mountain peaks, amazing waterfalls and lakes that look like mirrors on a beautiful day you can understand why it is one of New Zealand's most stunning natural attractions. The drive to Milford Sound has to be seen via a roadtrip to be believed.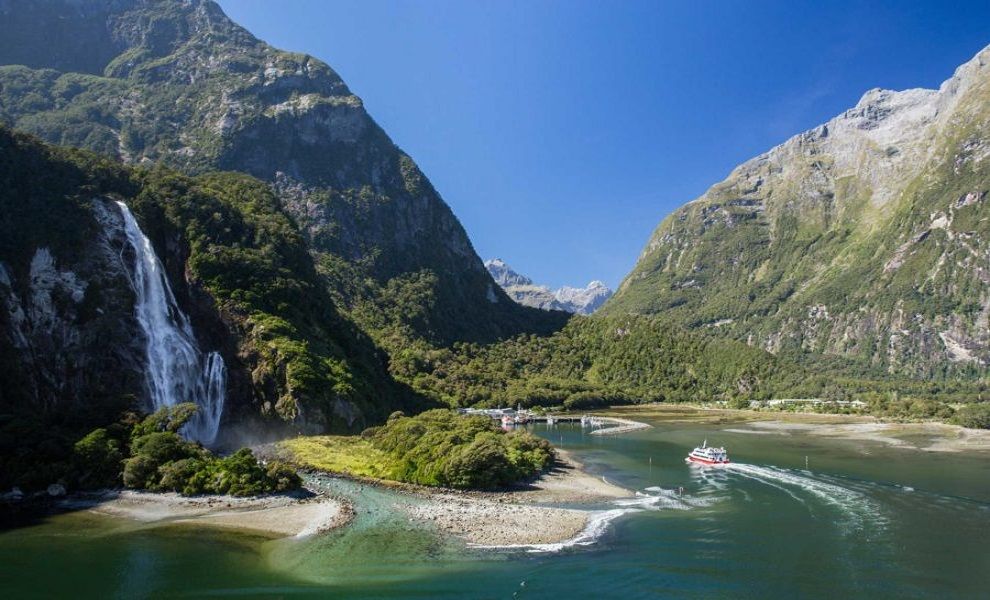 Getting to Milford Sound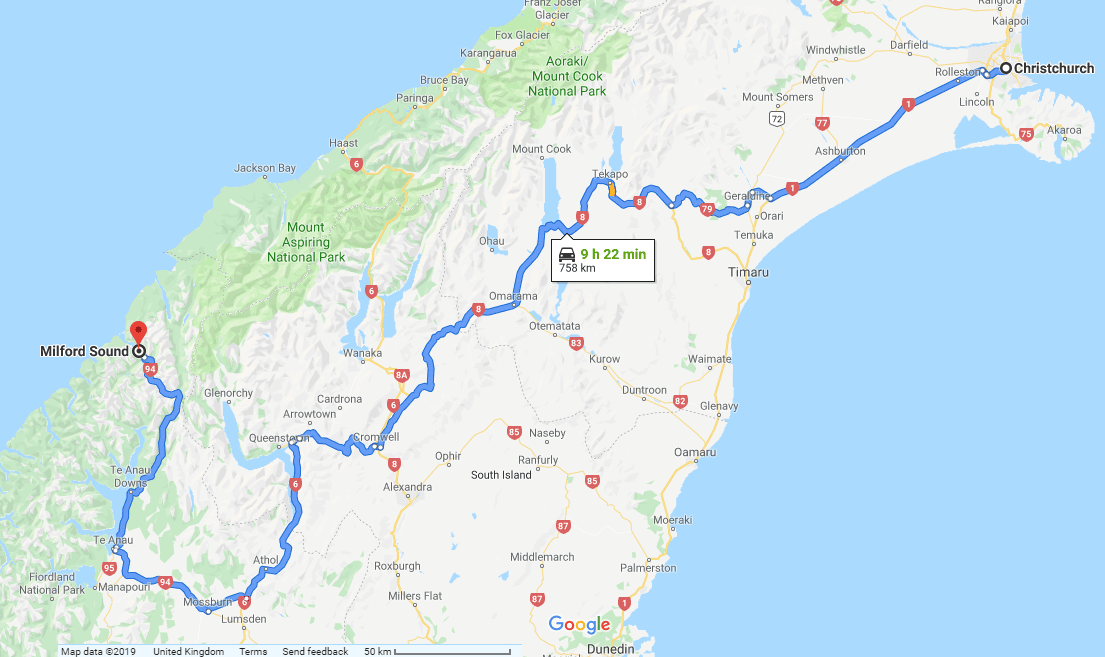 If you are travelling from Christchurch to Milford Sound do note that it is a very long way but one of the most stunning drives in the world, you will need snow chains if you go there in the colder weather, personally, I would not recommend this as it is prone to avalanches.
It is around 9 and a half hours drive and you will absolutely love it. There is a great campsite called Milford Sound Lodge where you can park your motorhome overnight for around $70 NZD in peak season.
The Milford Sound Lodge is located at: State Highway 94, Milford Sound, New Zealand. Telephone Number: +64 3 249-8071.
Being one of the most wettest places on earth some say it is best to go in the rain because it means there will be more waterfalls.
See Hokitika Gorge
Hokitika Gorge has amazing views with stunning turquoise waters where you can kayak or choose to do some hiking, it really has stunning scenery that you cannot fail to appreciate.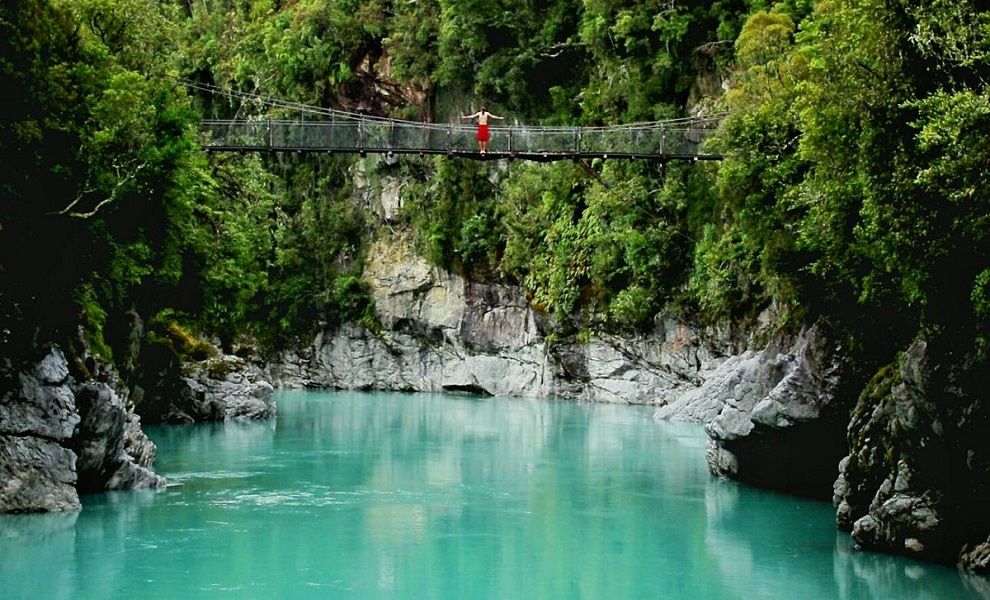 Getting to Hokitika Gorge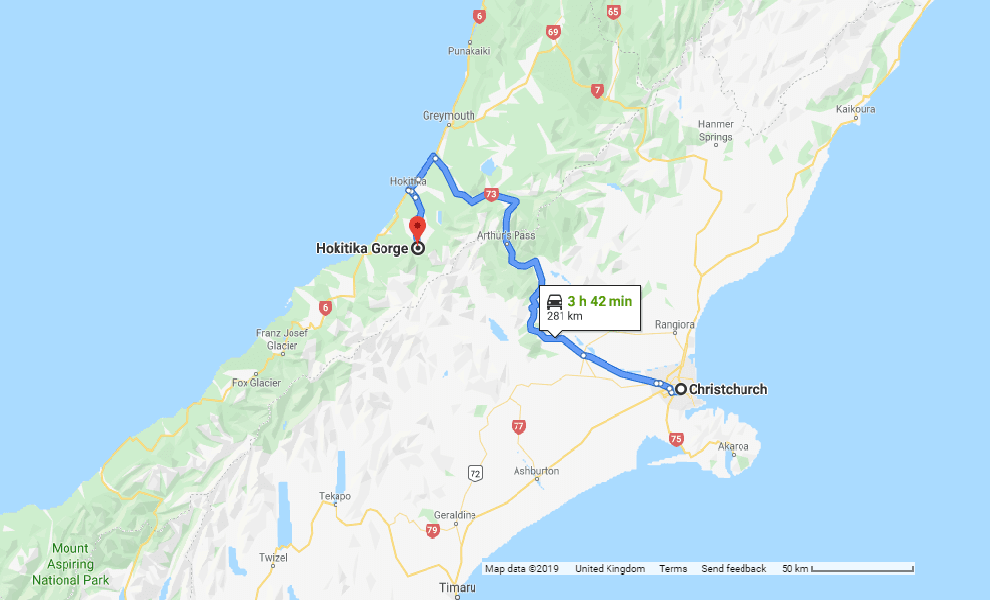 Coming from Christchurch to Hokitika Gorge is approximately 3 hours and 42 minutes drive. The nearest motorhome campsite to Hokitika Gorge is called The Ross Beach Holiday Park. Powered motorhome sites cost around $80 NZD in peak season.
The Ross Beach Holiday Park is located at: 145 Ross Beach Road, Ross, 7812, New Zealand.
Wai-O-Tapu
Wai-O-Tapu is a stunning and very colourful attraction to go and visit and see the geothermal volcanic springs.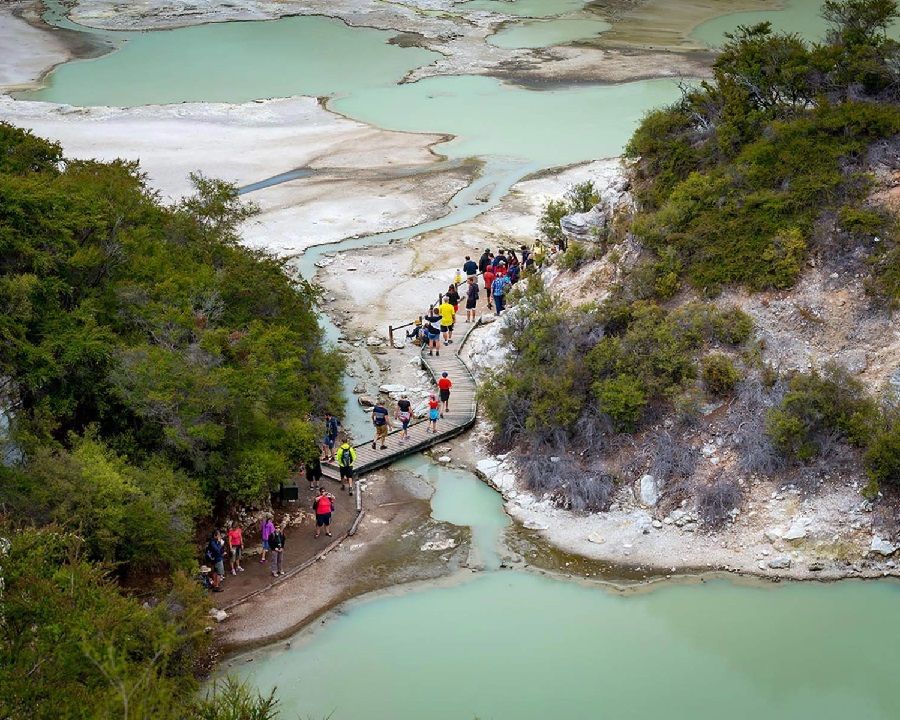 Getting to Wai-O-Tapu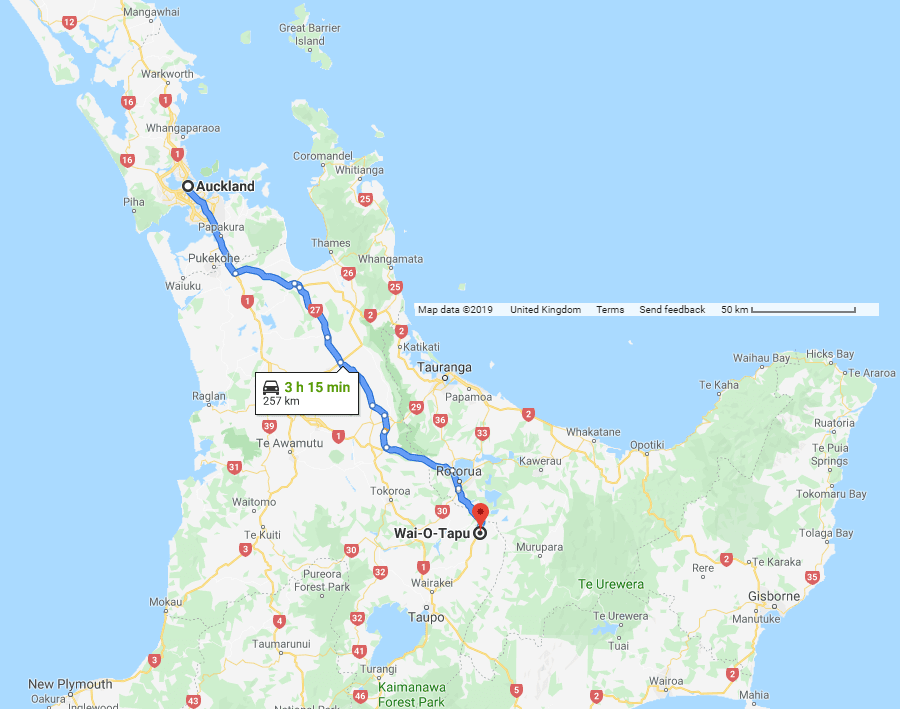 Travelling down from Auckland to Wai-O-Tapu in a campervan takes about 3 hours and 15 minutes to drive but allow a little more time to get out of the city during peak times. For more information visit www.waiotapu.co.nz.
Casinos In New Zealand
New Zealand also has 6 Casinos, The SKYCITY Casinos in Auckland, Hamilton and two in Queenstown, the Dunedin Casino and the Christchurch Casino.
1. The Skycity Casino in Auckland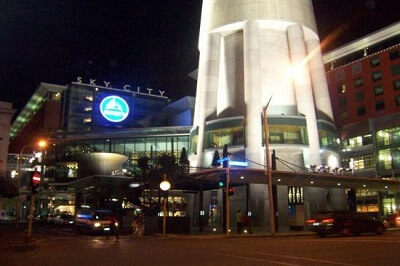 The magnificient Skycity Auckland Casino is open around the clock, seven days a week for all your entertainment wether it be live entertainment, food, slot machines or table games this casino really has it all.
2. The Skycity Casino in Hamilton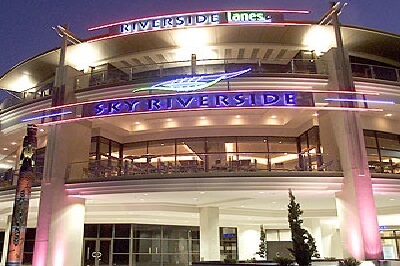 If you are heading to Hamilto you will find the Skycity Hamilton casino with flor to glass ceilings it really stands out. It is located in the old Chief Post Office building on the banks of the Waikato river and includes facilities such as ten pin bowling, timezone games and conference centres.
3. The Skycity Casino in Queenstown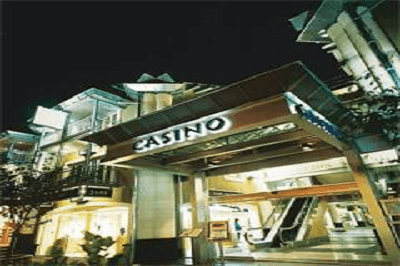 Skycity owns a number of casinos in New Zealand and the Queenstown casino was the fourth casino to open in New Zealand in 2000.
4. The Dunedin Casino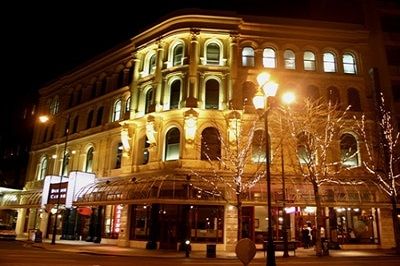 The Dunedin Casino opened up and can be found in The Exchange half a kilometre from the city centre in the Southern Cross Hotel building
5. The Christchurch Casino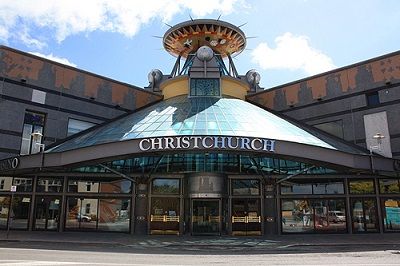 The Christchurch casino offers over 40,000 sq ft of casino floor since opening in 1994, there are numerous slot machines and table games to choose from. It is certainly a place to spend some time at if you like casinos.
6. The Skycity Lasseters Wharf Casino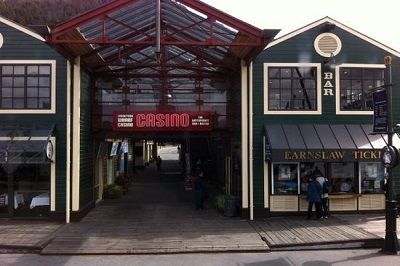 SKYCITY Lasseters Wharf Casino is located in central Queenstown. The casino offers 8 tables games, 86 gaming machines and provides live entertainment.
The casino won the Westpac Queenstown Chamber of Commerce Large Enterprise Hospitality & Accomodation business of the year award in 2012.